For Immediate Release
Broadview, IL—May 29, 2019—National Van Lines, a moving-and-storage industry leader, is pleased to announce the appointment of Todd Gordon as Vice President of Marketing.
Gordon will be tasked with expanding National Van Lines' client base and accelerating the sales pipeline and revenue while improving the effectiveness of overall marketing across multiple channels, thereby enhancing reputation and growth.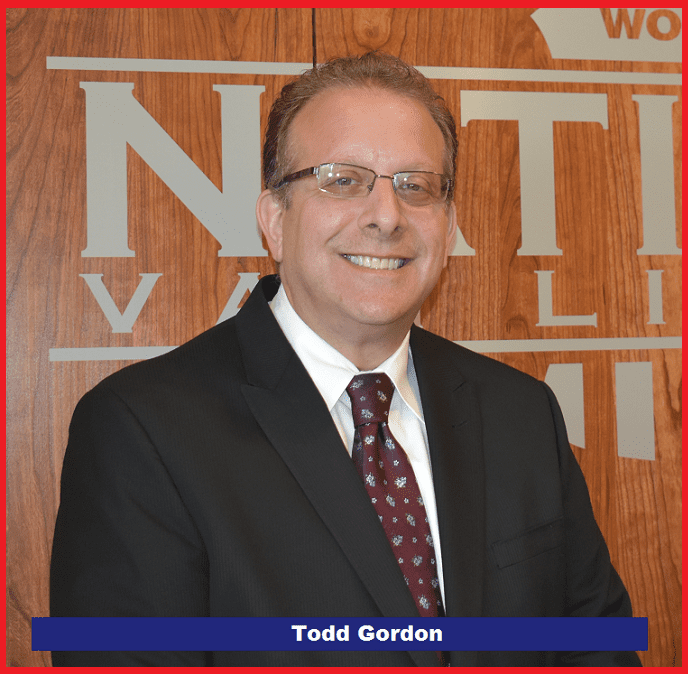 His considerable expertise in digital strategy, social media, SEO, SEM, and digital brand management provides that crucial edge in the increasingly competitive digital space.
Gordon comes to National Van Lines from TimeZoneOne, a full-service marketing agency where he was Vice President of Digital Marketing and Media. He started his career in broadcast and cable television (ABC, SportsChannel, FOX and Sportsnet) then transitioned to marketing in 2000 by launching his first agency. He's been key in building and growing other agencies by focusing on all things digital.
Throughout his career, Gordon has built award-winning teams in digital marketing, web design and video production. Having worked with such brands as Garrett Popcorn Shops, the Chicago Marathon, the Illinois Office of Tourism and Chicago's major sports teams, Gordon is excited to focus his attention on growing a single brand.
"By consolidating my multi-industry experience into a tightly focused, one-industry effort, I plan to elevate the National Van Lines brand in the competitive interstate-moving arena," Gordon said. "It's clear National Van Lines is an innovative organization focused on future opportunities while still preserving its pillars of responsiveness and a family-style community."
"Todd understands National Van Lines is a forward-thinking organization with a rich heritage we want to preserve while redefining what it means to be a boutique moving company in the 21st century," National Van Lines Executive VP Mark Doyle said. "Our size is an asset in achieving nimble maneuverability in the face of an ever-changing digital landscape. Todd's efforts will enable us to seize those opportunities in rapid-fire fashion."
About National Van Lines
We make moving easy. Evolving from a circa 1900 Chicago pony-and-wagon operation to a 1929 motorized interstate mover to today's globe-spanning long-distance relocation experts, National Van Lines excels at providing stress-reducing residential/commercial relocation and storage solutions. Whether your move is big or small, we handle it all with nationally recognized customer service, award-winning drivers and unparalleled attention to detail. Our cross-country moving company holds a Better Business Bureau A+ rating.